Kada no Yu Hot Spring- Restaurant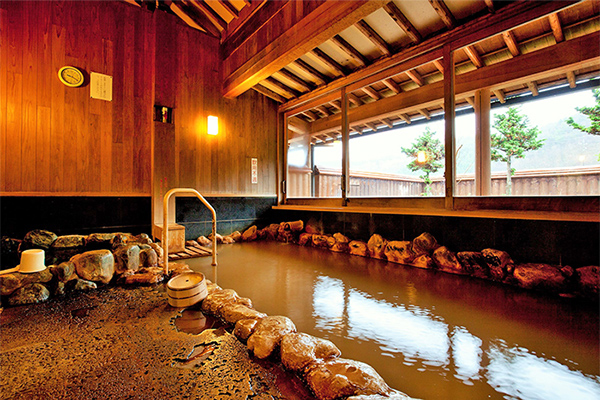 Spring water infused with minerals.
Legend has it this locally loved onsen was once popular with samurai generals, who visited the healing waters to treat their wounds. The gentle temperature makes this bath perfect for those who like a longer bath, or who are sensitive to heat. The water is a deep amber color, so be careful on the steps getting in and out!
Gonbe Jaya restaurant is also available for enjoying local cuisine.
Tel:+81-854-76-3357 Shimo-kijima 707-2, Iinan-cho